Creating Beautiful Things Everyday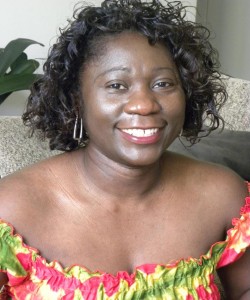 Hello and welcome to my blog where I share ideas, inspirations and motivate you to create the interior that best expresses who you are. Thank you for joining me.
The world is full of so much beauty.  Inspirations is oozing out of creation and all around us.  Think about it everything we see was created by someone and it was first of all made in the mind.
Imagine what life will be if you can make in the physical what you make in the mind.  The fact is that we all make things in our minds this is called imagination, but many of us have difficulty physically making what we so readily make in our minds because it involves determination, effort and overcoming unexpected obstacles.  There could be disappointments when things do not turn out the way we expect and many give up instead of seeing it as a learning experience and trying again.  I am here to motivate you to make your dream a reality.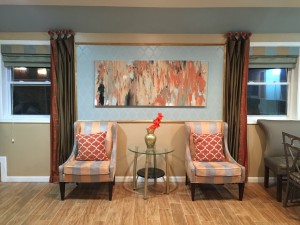 Click on the image to your left and starting from the top, the drapery holdback medallions were made from brass candlesticks, the teal tone on tone background is not wallpaper but was made using DIY stencil made from old x-ray film and design was applied to the wall using polycrylic finish.  The abstract artwork was made from leftover interior paint.  The chairs were picked up for free from craigslist and re-upholstered. The ideas and inspirations go on and on.  You can make valuable things out of things that others do not see the value of so long as you have vision and determination.  The ability to do something does not come from the abundance of tools and gadgets you purchase although some tools are necessary, the ultimate and best tool you have is you.  How determined are you?  A passion driven person can make the most out of the least and what others find no value in.  I am glad that with this new website I can share out of the overflow of ideas and inspirations I have everyday.  Enjoy!